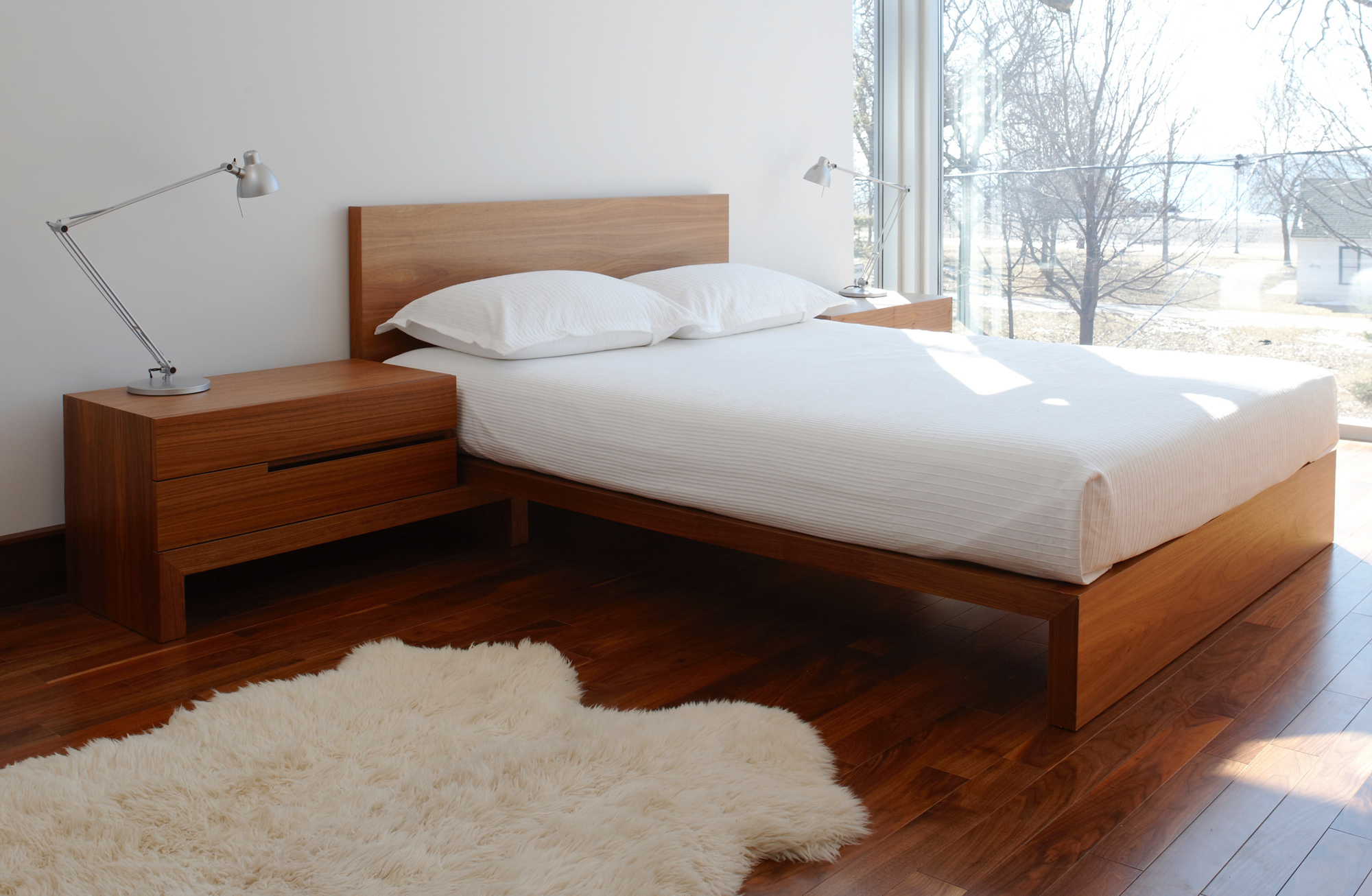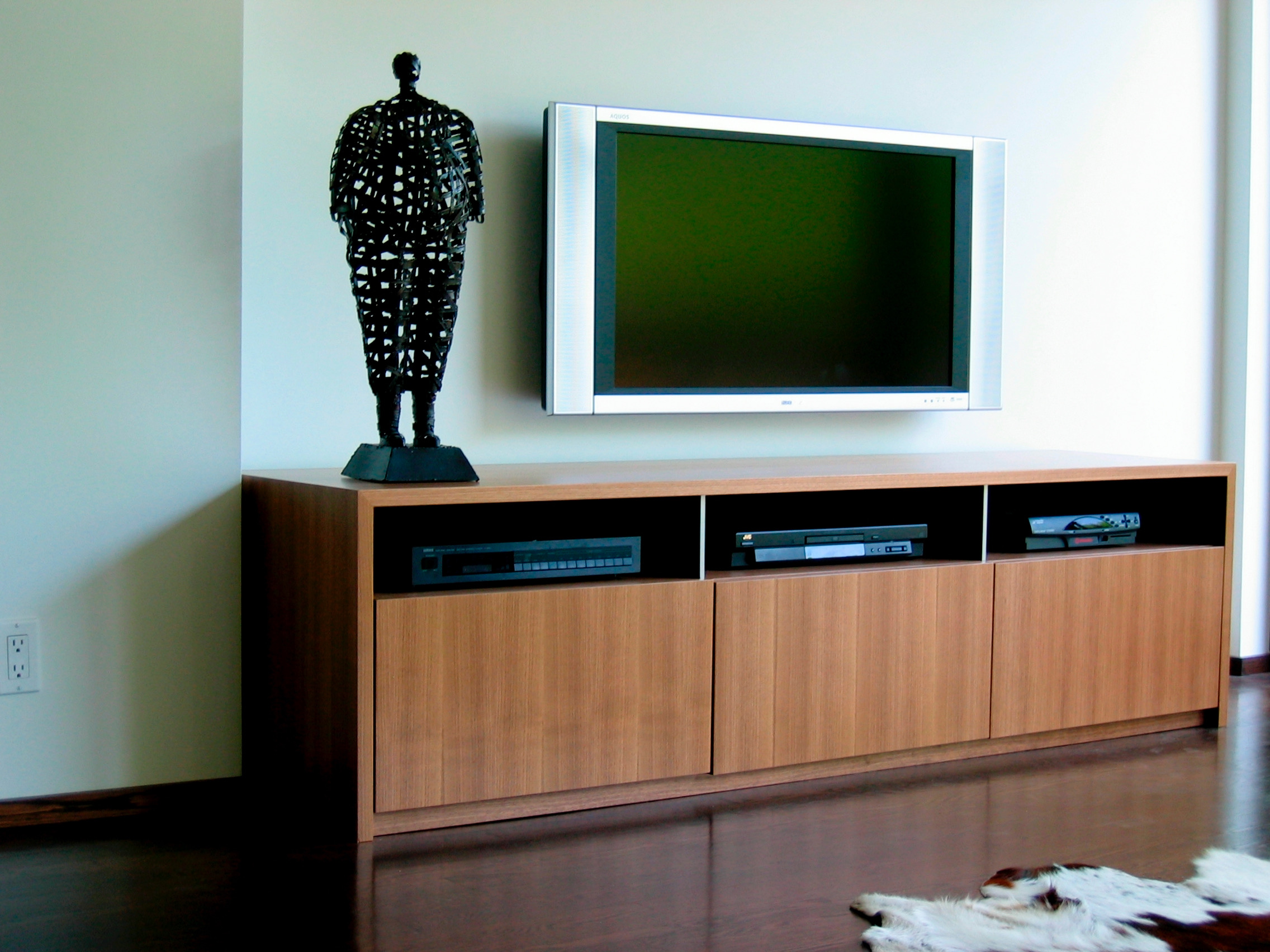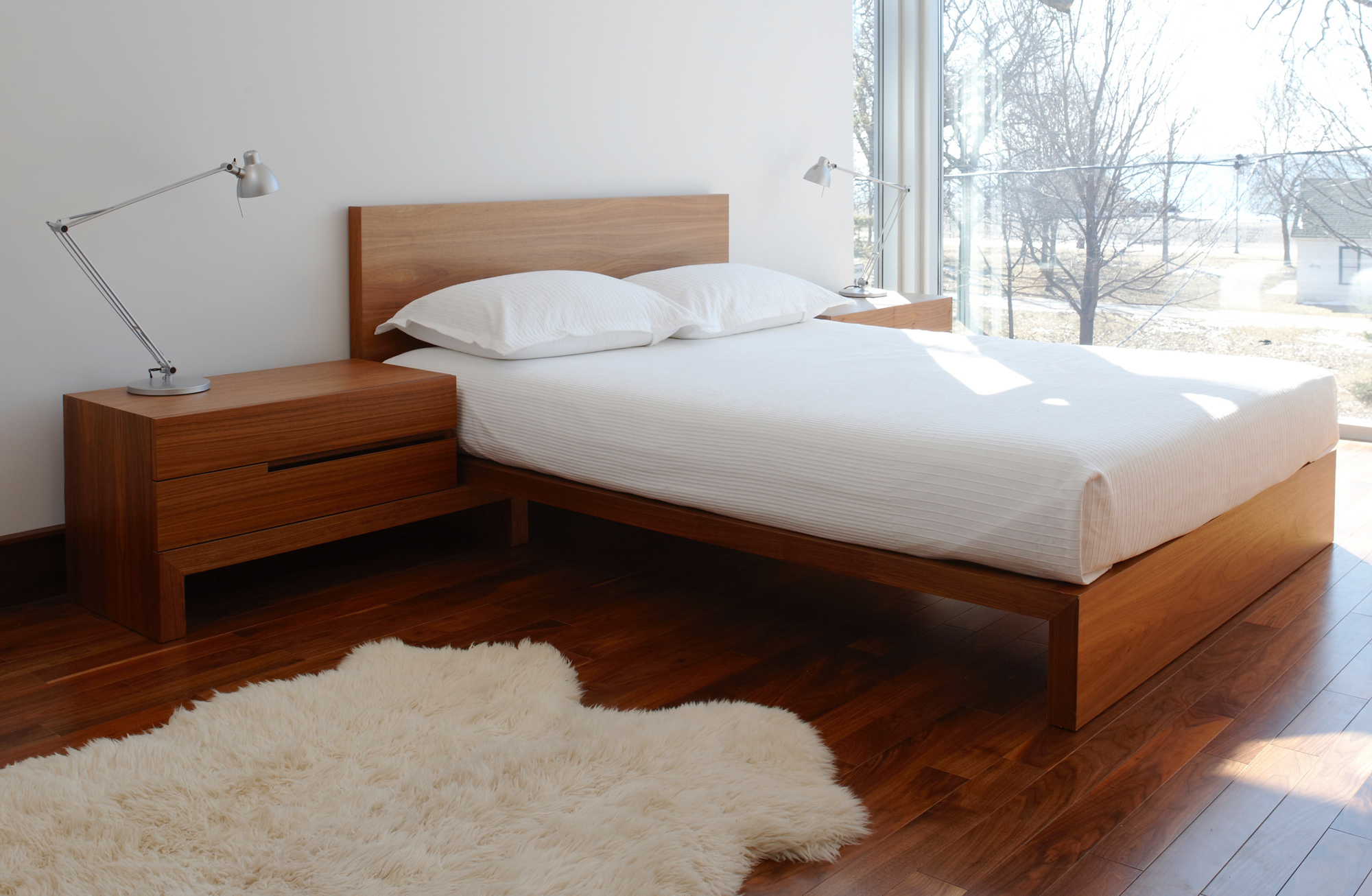 Custom Furniture
Zaxis Modern's interior design services include custom furniture design. Quality materials and craftsmanship, as well as attention to detail and client needs, ensure a product of the highest caliber which compliments the surrounding architecture.
Shown above is custom bedroom furniture designed to compliment the custom wardrobe and built-in shelving. Drawer pulls are integrated into the design so that extra hardware is not required creating a minimalist look. Benches support the side tables and bed platform.
SLEEK LINES PAIRED WITH AMPLE STORAGE
The sleek minimalist aesthetic is maintained with the integration of custom furniture. Long, linear drawer pulls are cut out of the front drawer panels, eliminating the need for extra hardware and provide visual interest.
Custom bedroom furniture in natural walnut completes this minimalist home. The bed frame as been designed so that the legs are recessed to a point where the unit appears to float.
This custom six drawer walnut dresser features three rows of double drawers.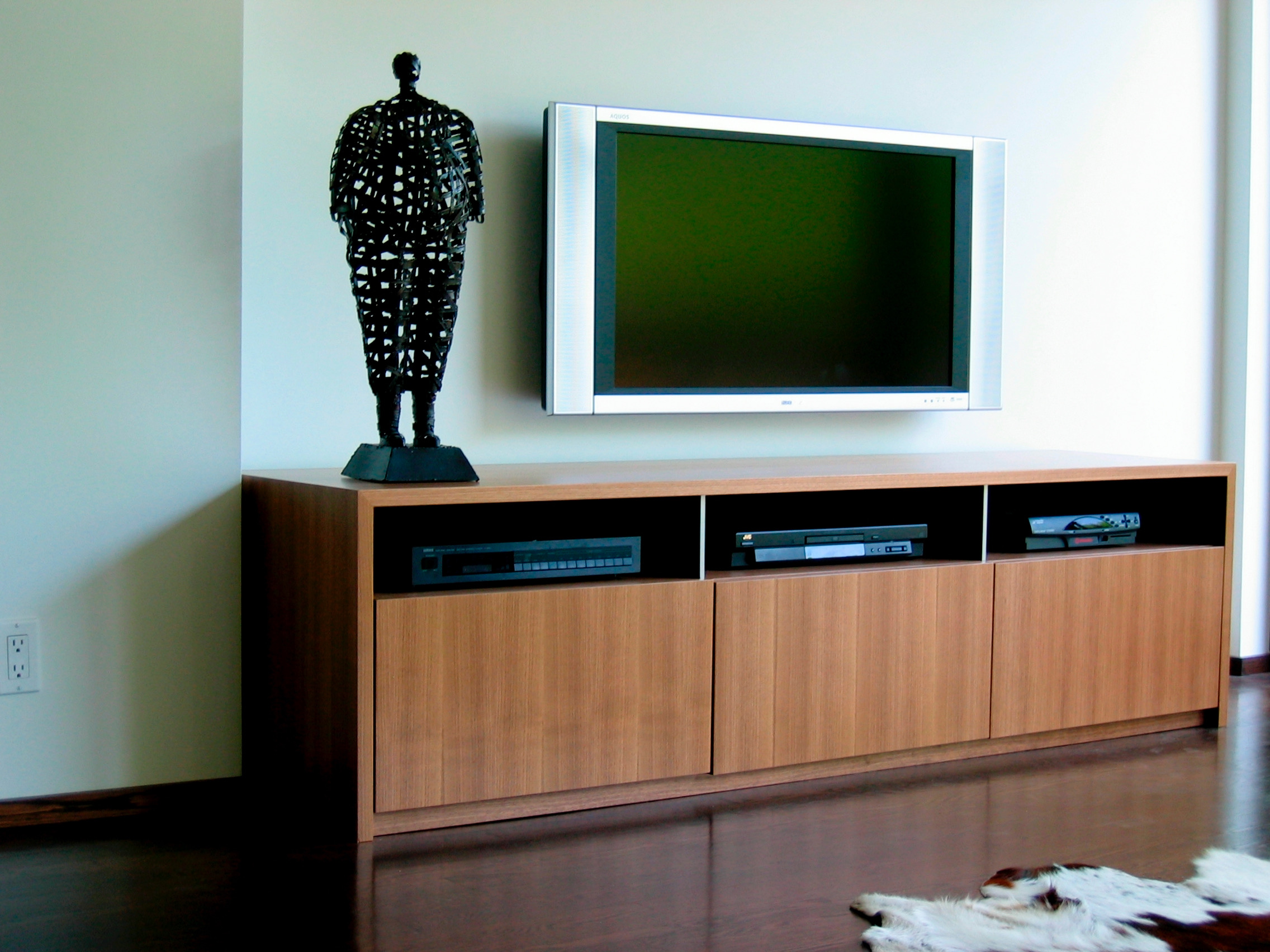 A custom media unit features aluminum separators between entertainment systems and cabinets that open with a simple touch.
SEAMLESS INTEGRATION INTO THE ARCHITECTURE
A custom desk is integrated into the kitchen cabinetry including a linear drawer under the working surface that provides discrete storage as well as a filing cabinet below.
Designed for your needs
A custom entertainment unit was designed with a television swivel mount for this client who wished to view the television from both the living room and dining room.