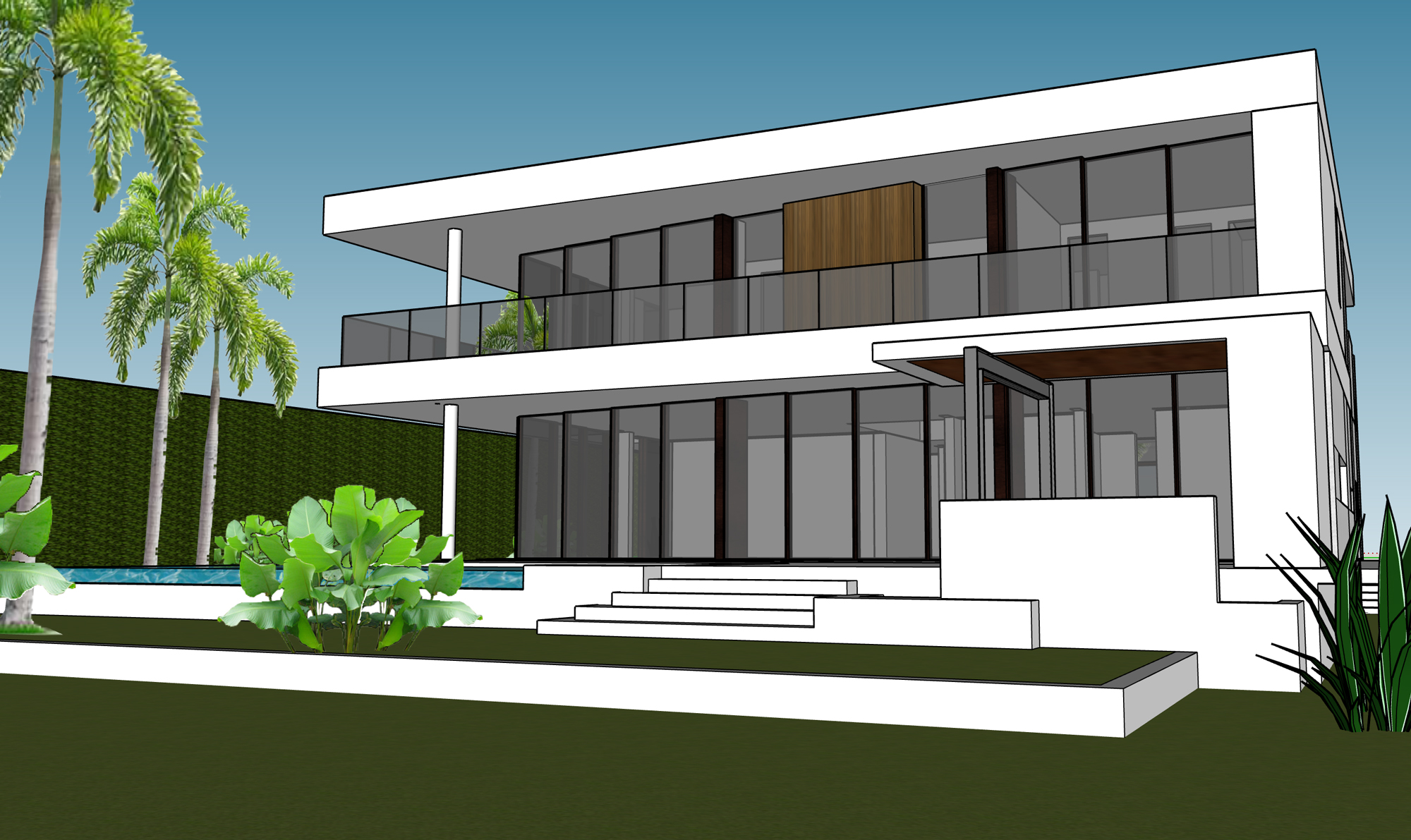 Miami Beach House
This series of concept drawings represents a modern house designed for a property on Di Lido Island in Miami Beach, Florida.
The front steps and porch act as a cohesive unit, with one of the steps cantilevering out to serve as a bench. The front porch extends to form a built in planter which will house palm trees. Creeping flowering plants will be trained up the front wall.
Unusual main staircase detail and front pivot-door.
A balcony accessed from a front-facing bedroom has a solid partition, which is a visual extension of the front wall, providing privacy from the street.
The hot tub visually appears to be a continuation of the pool separated by a bridge. Indirect northern light filters down illuminating the staircase from the clerestory windows high above the foyer.
Seamless integration between the indoors and outdoors is achieved with sliding/stacking glass panels that open up the rear living area. The corner of the living room can completely open up to connect directly to the L-shaped infinity pool that wraps around the living room and pool deck.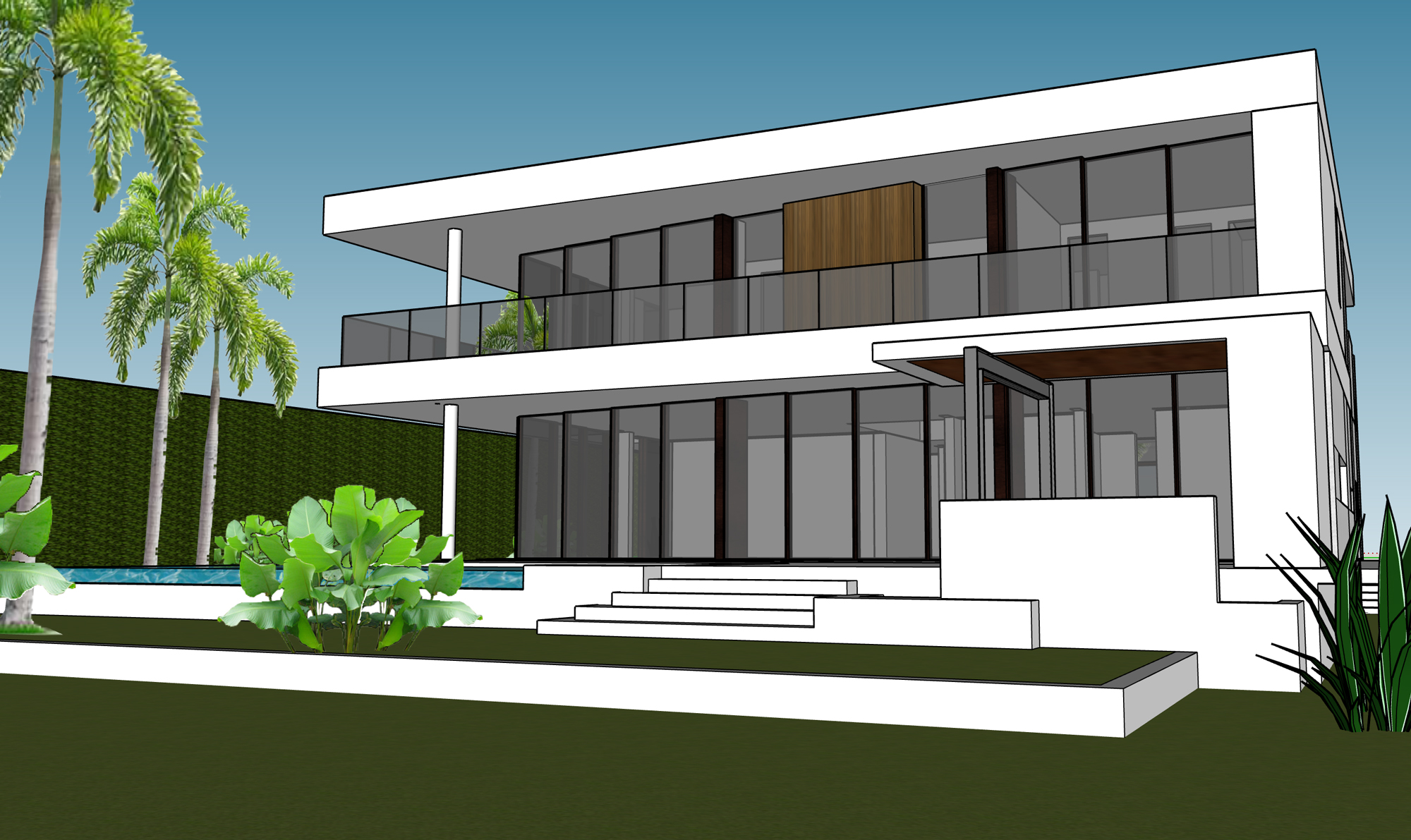 The rear glass façade was skewed to widen the overhang, providing increased shade from the intense afternoon sunshine while bathing the living areas with morning sunshine. The angled rear balcony provides shade for the first floor living areas as the cantilevered roof provides shade for the second floor.
The narrow end of the second floor balcony serves as a Juliet balcony for a bedroom but widens to a full sized balcony for lounging as it wraps around the master bedroom and ensuite bathroom with views to the L-shaped pool below.
The BBQ/pool pavilion adjacent to the kitchen provides convenient access and shade.
In the kitchen pantry, a small appliance counter allows the main kitchen to remain uncluttered. A row of cabinet doors housing coat and shoe closets also disguises entries into an under-the-stair storage room and a utility closet. The media room is self-contained creating the possibility for a fifth bedroom. The hot tub is conveniently located adjacent to the media room bathroom. A second laundry area is dedicated to pool towels.
The second floor is comprised of four bedrooms with ensuite bathrooms and the main laundry room. The toiletries cabinet divides the master bedroom from the ensuite bathroom as the sliding glass panels continue seamlessly from one space to the next. The sliding doors open up the corner of the ensuite bathroom.
This project remains unrealized as the homeowners have been relocated.