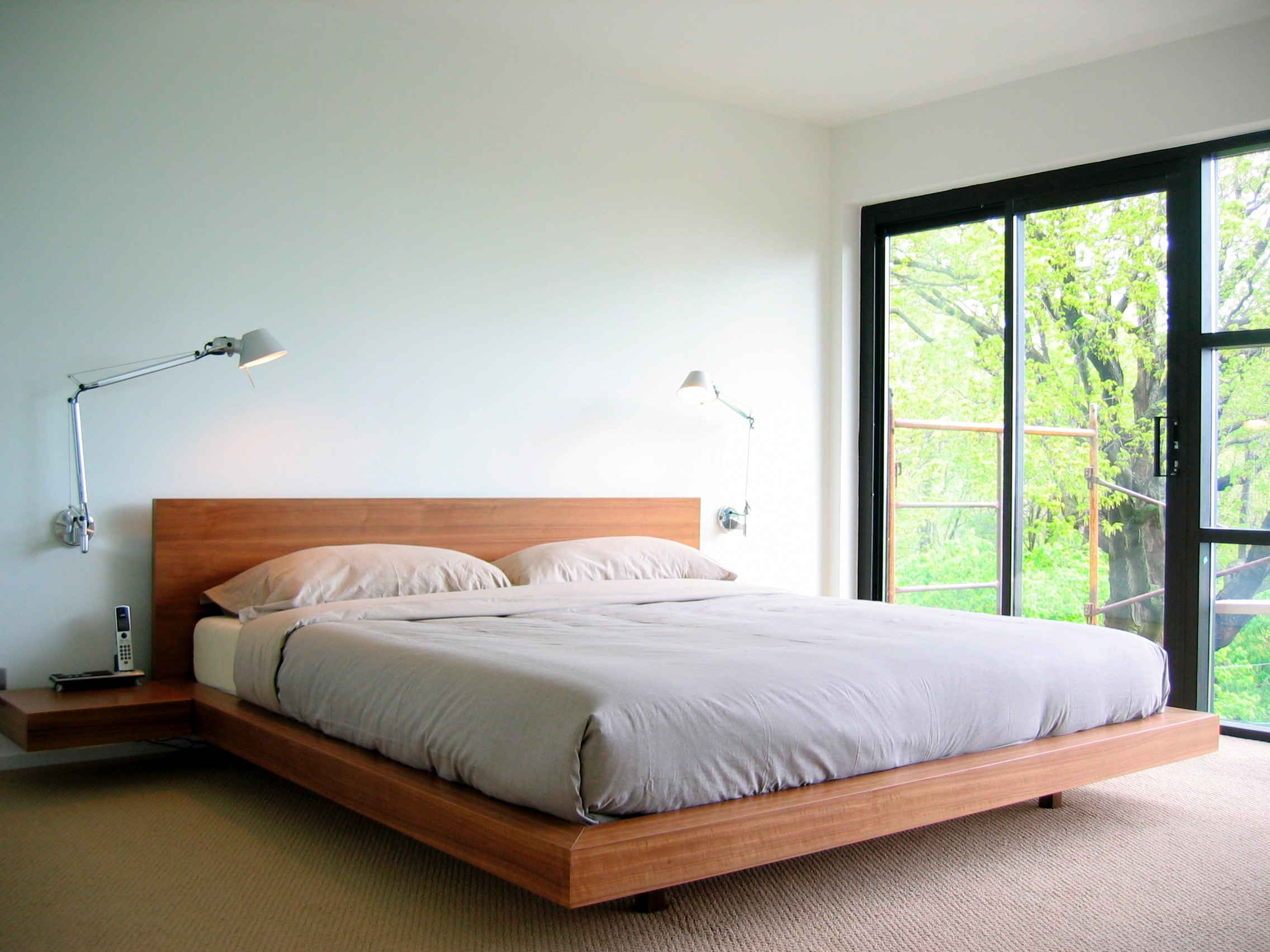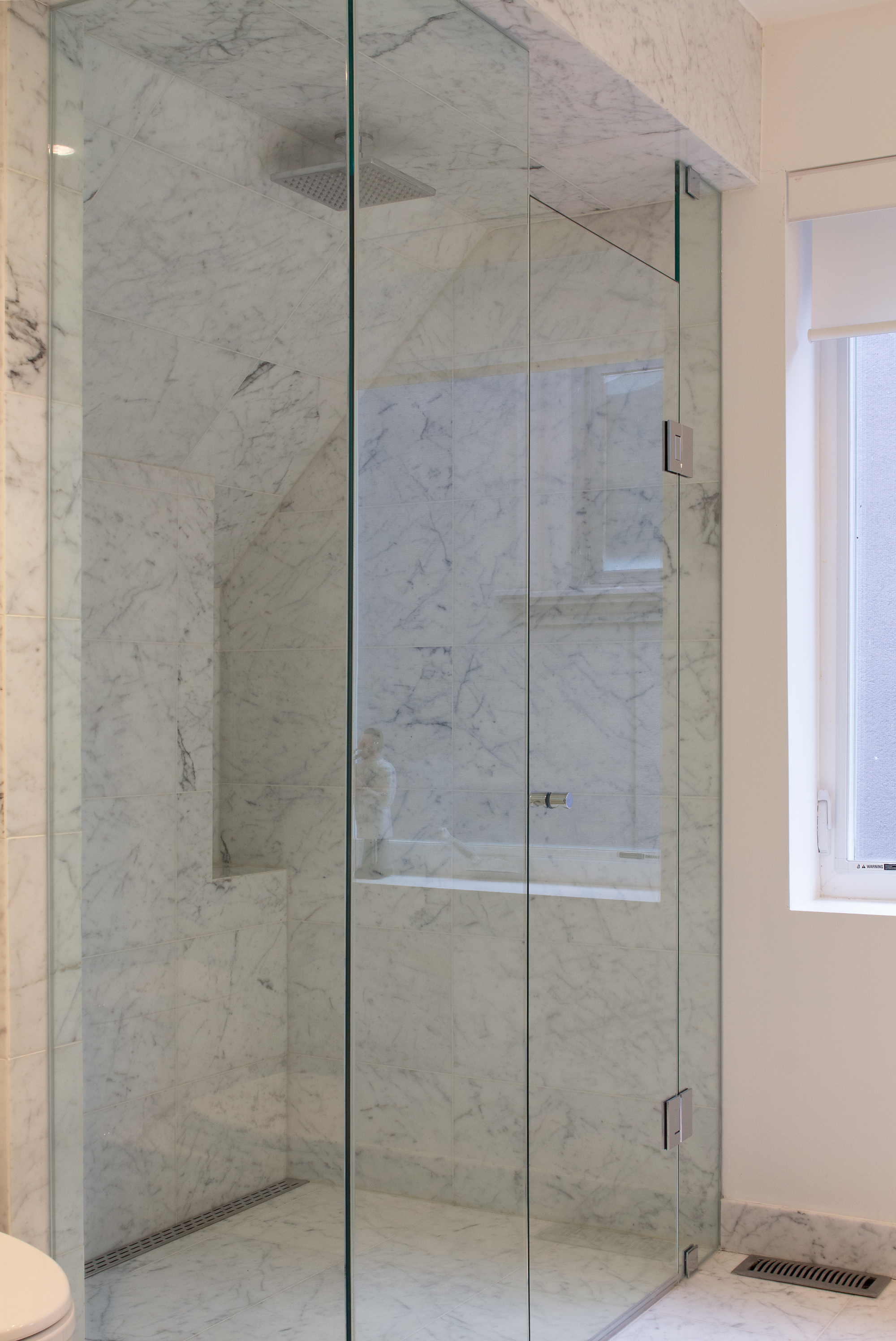 Ravine House Remodel/Addition 2005
This repeat client commissioned Zaxis Modern to remodel this Scarborough Bluff home several times.
The original one-and-a-half storey cottage-style home was perched high above a forest canopy but had limited views due to a lack of fenestration. Our first remodel created a spectacular vista with wall-to-wall, floor-to-ceiling windows on both floors. The roofline was lifted at the rear to enlarge the usable floor space. A 500 square foot two storey addition was constructed and the layout was redesigned with an open plan to maximize the sightlines from all spaces.
This residence is featured in Spade Magazine.
Thank you to Cleo Photography for the 2005 photography and Jocelyn Mongroo for the 2008 and 2014 photography.
A floor-to-ceiling glass panel flanks one side of the open riser staircase.
The kitchen and bathroom cabinetry, desk, living room media unit and bedroom furniture were custom made with natural walnut to unify the décor.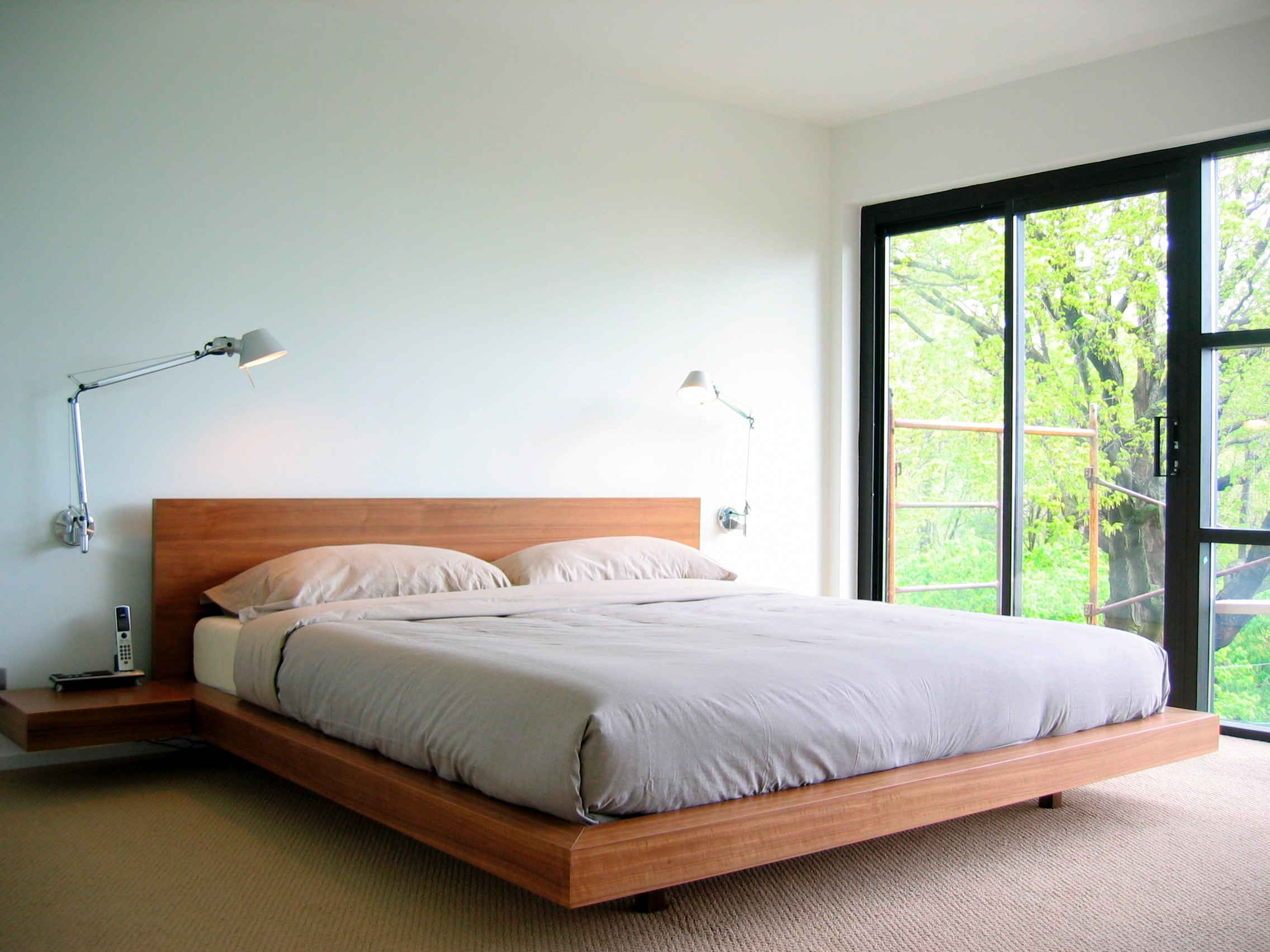 Custom platform bed with cantilevered side tables.
Custom walnut mirror and vanity with Wetstyle Cube double-wide sink. Cube bathtub also by Wetstyle.
The door opening in the master bedroom is protected by a minimalist Juliet balcony .
The 2005 façade provided expansive views of the tree canopy below and lake Ontario in the distance.
The upper deck wraps around an ornamental tree incorporating a floating bench that cantilevers off a step. Another bench is integrated with the enclosure that conceals the BBQ.
Façade remodel 2008
The front façade was modernized by replacing the cedar shake roof with a metal roof in addition to new windows and a front door. The landscaping was designed to enhance the minimalist aesthetic while the architectural form is loyal to the original modest cottage-style as requested by the homeowner.
Ravine House Remodel/Addition 2014
The latest first and second floor addition expands the living area as well as provides an additional bedroom, bathroom and balcony. A previous addition added a sunroom with automatic insect screens.
A vertical design element enhances the gas fireplace insert.
Expanded and reconfigured living area on the main floor.
The client wished to view the television from both the living room and dining room. If the TV was located on the living room wall rather than between the living and dining areas, the seating arrangement would not face the lake. To facilitate viewing the TV from both areas as well as providing a lake view, a custom entertainment unit was designed with a swivel mount for the television.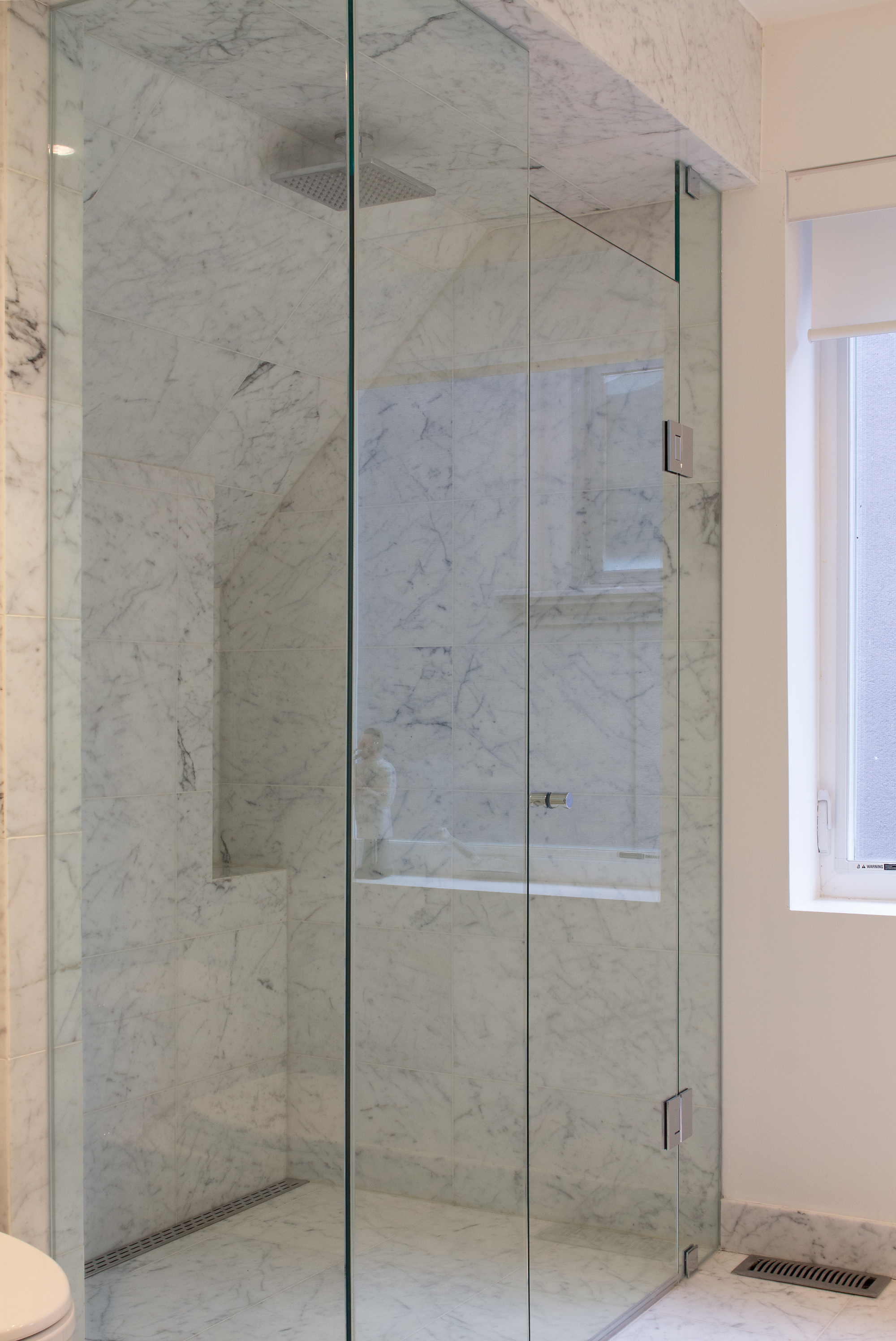 The frameless glass corner visually expands the marble-clad shower.