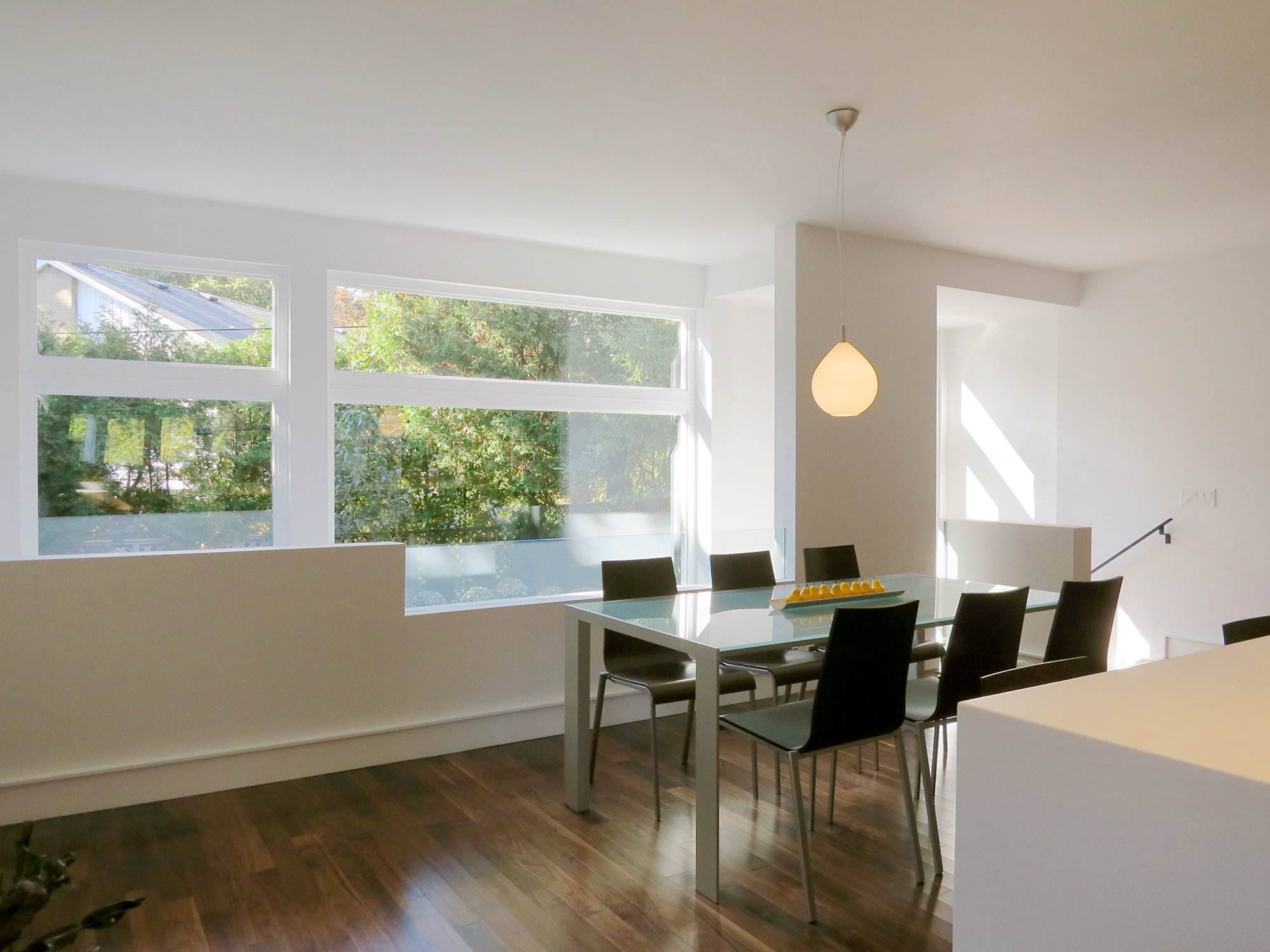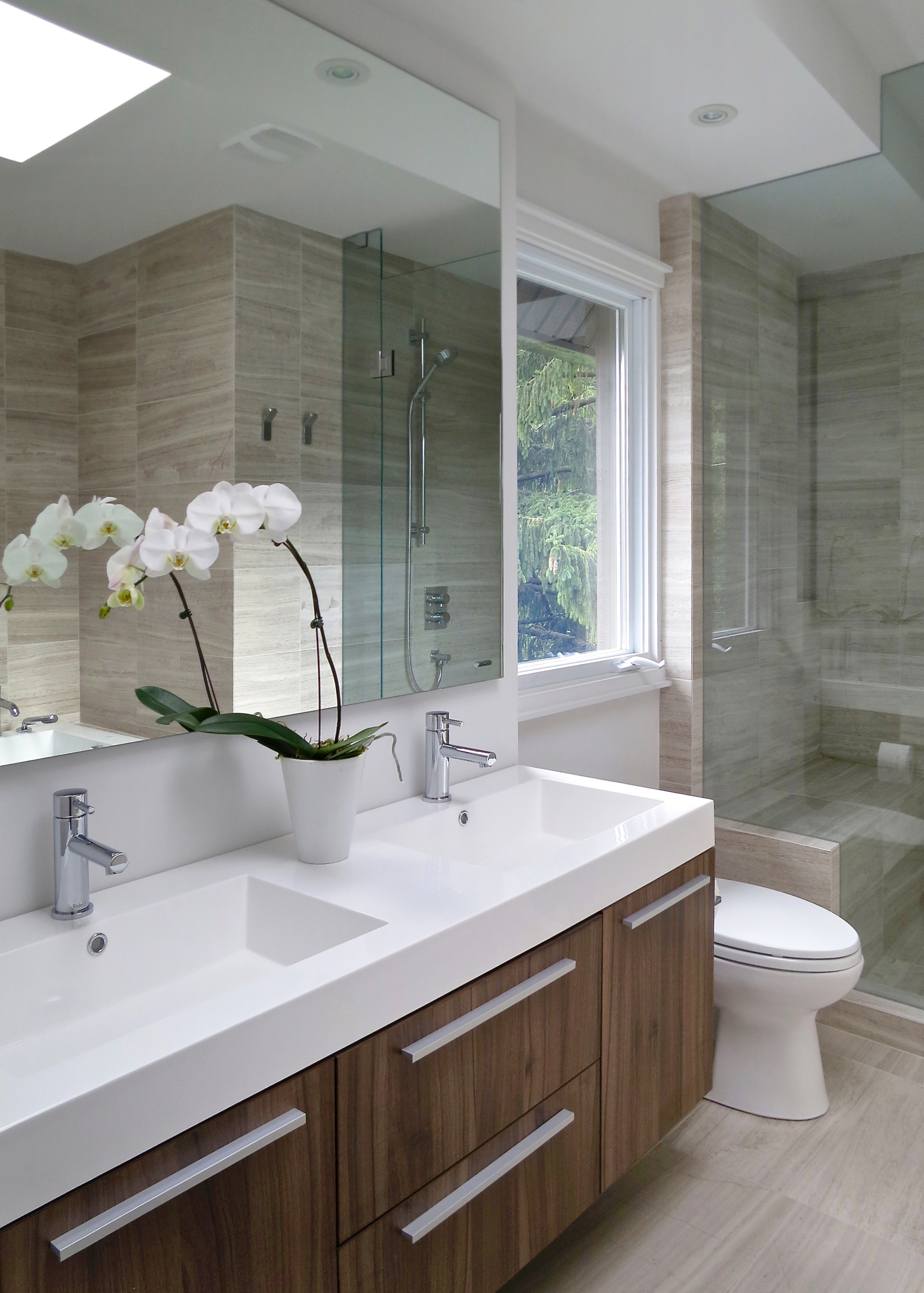 Modern Remodel of a Swansea Tudor
The roof was raised to double the second floor area of the existing one-and-a half storey house. The second floor roof repeats the original peak shape and is set back from the original roof line to maintain the original proportions of the facade.
The Tudor-style facade was restored and a custom door replaced the original.
A walnut enclosure conceals the refrigerator from the living room and the cabinet facing the living room is higher than the counter to conceal the kitchen. Although this separates and defines the spaces, the cabinets are low enough to permit visual contact and conversation between the living areas.
A linear gas fireplace grounds the seating arrangement and provides a focal point. Double doors open to a front terrace that overlooks High Park.
A down-draft exhaust vent built into the island eliminates an obtrusive ceiling-hung exhaust hood. A large window that bathes the sink counter with light replaces hard to reach upper cabinets.
A low wall with a glass insert permits a view over the basement stairwell to the garden.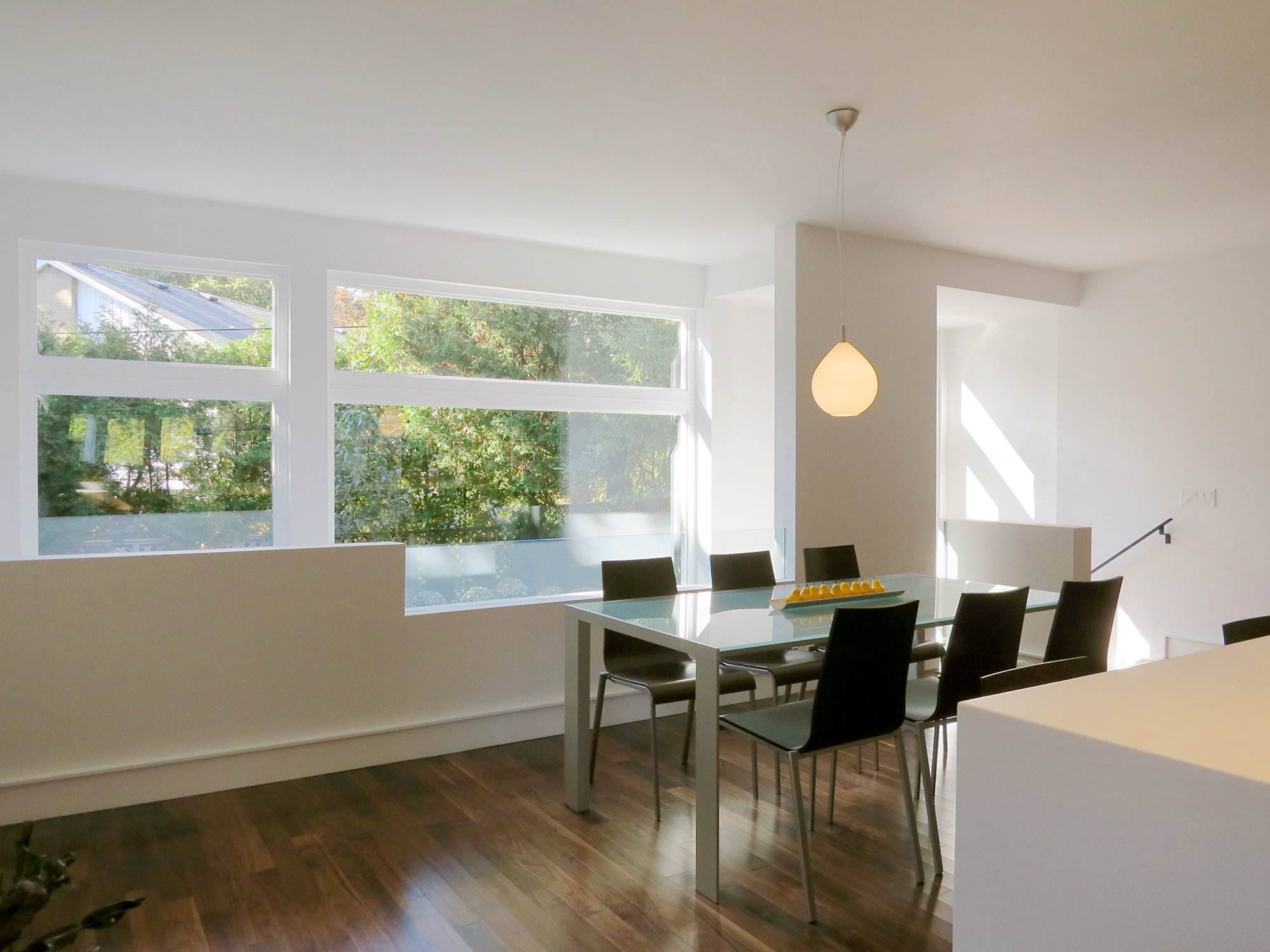 The first floor was pulled away from the window to provide a two storey space and flood the basement with light.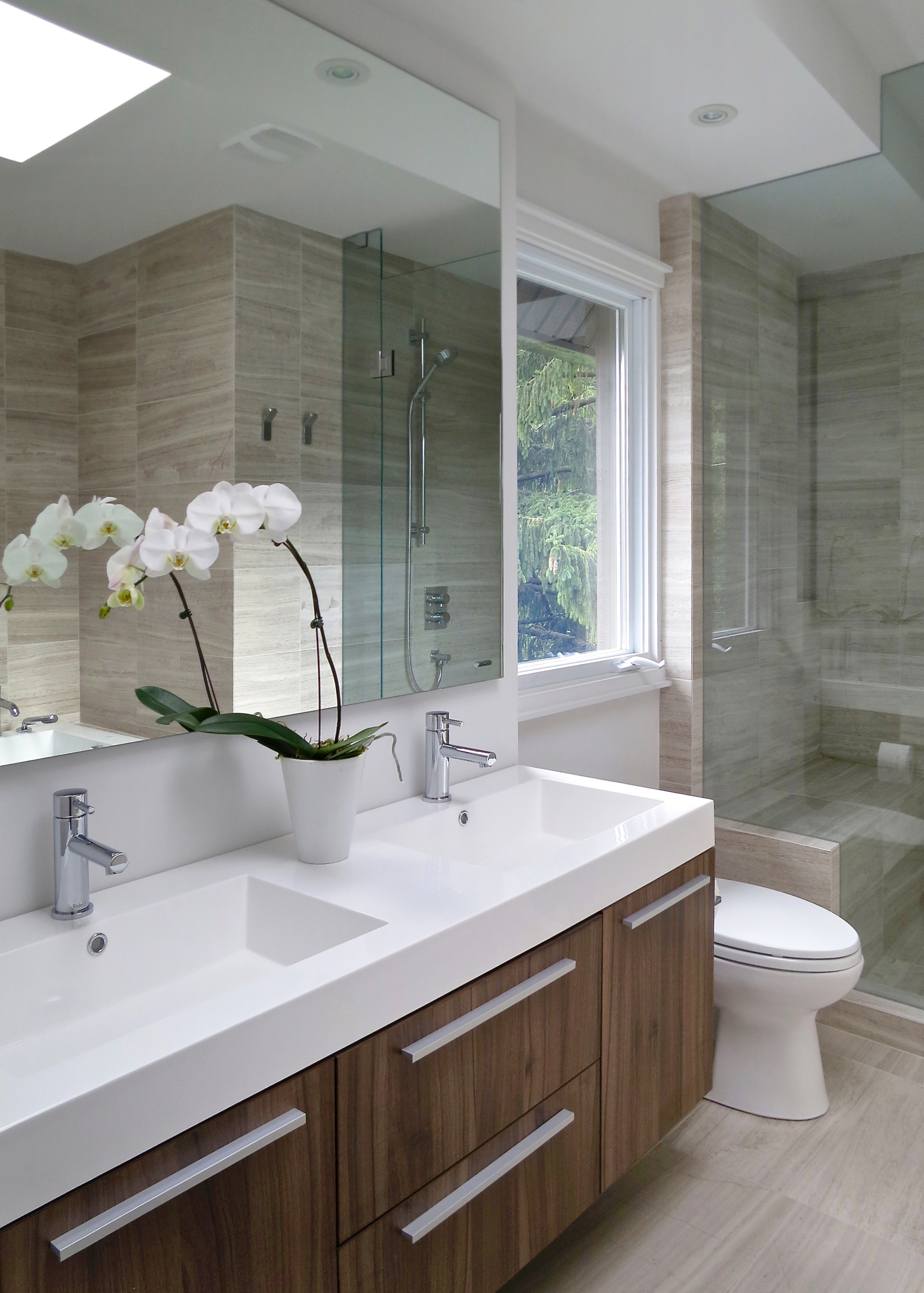 Raising the roof accommodated an additional ensuite bathroom with a separate frameless shower and platform bathtub.
The "wood grain" marble that clads the master ensuite is vein-cut marble tile that is cut parallel with the veins producing a linear pattern.